Honoring a House of Brands
Respecting the histories of seven brands, while gently pushing them forward in concept and functionality. Customer-friendly, client-friendly, meaningful design.
WEB
STRATEGY, UX, UI, PRODUCTION
We needed to bring seven brands up to digital speed in short order. So we built an efficient design system for the responsive sites. They all shared some of the content, so we customized WordPress to drive the content for all of the brands from a single instance. That made it really easy for the client to use.
THE RESULT
Seven distinctly branded web experiences all cut from the same template with plenty of room for unique custom content that is nimbly added by SFG's marketing group.
SOCIAL MEDIA STRATEGY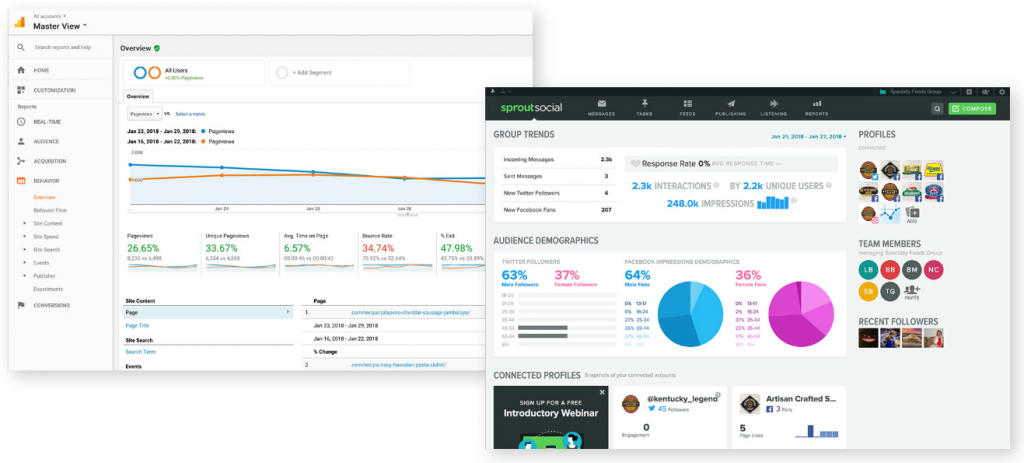 Our work wouldn't be complete until we put the tools in place for social communication and analytics. We can set it all up and give you the keys, or if you want we manage it for you.
INTRANET
STRATEGY, UX, PRODUCTION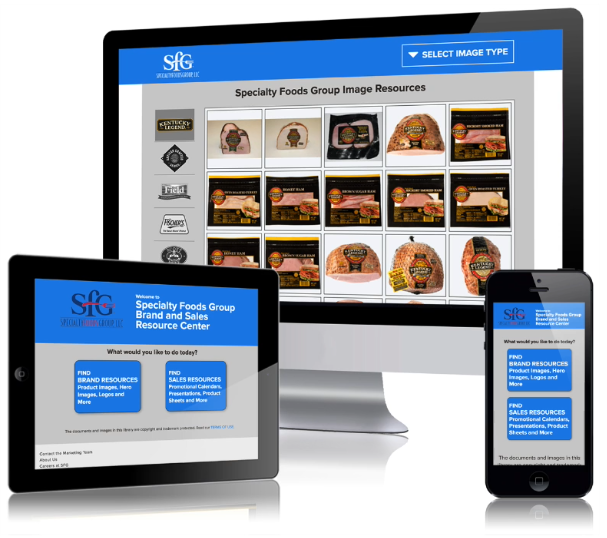 We made all of SFG's sales support material and brand content readily available in a simple, clean interface.
This new system allows the sales team, brokers and retail customers to access images and information when and where they need it.
COMMUNITY OUTREACH
CONCEPT, DESIGN, PRODUCTION
PRINT
CONCEPT, DESIGN, IMAGES, PRODUCTION